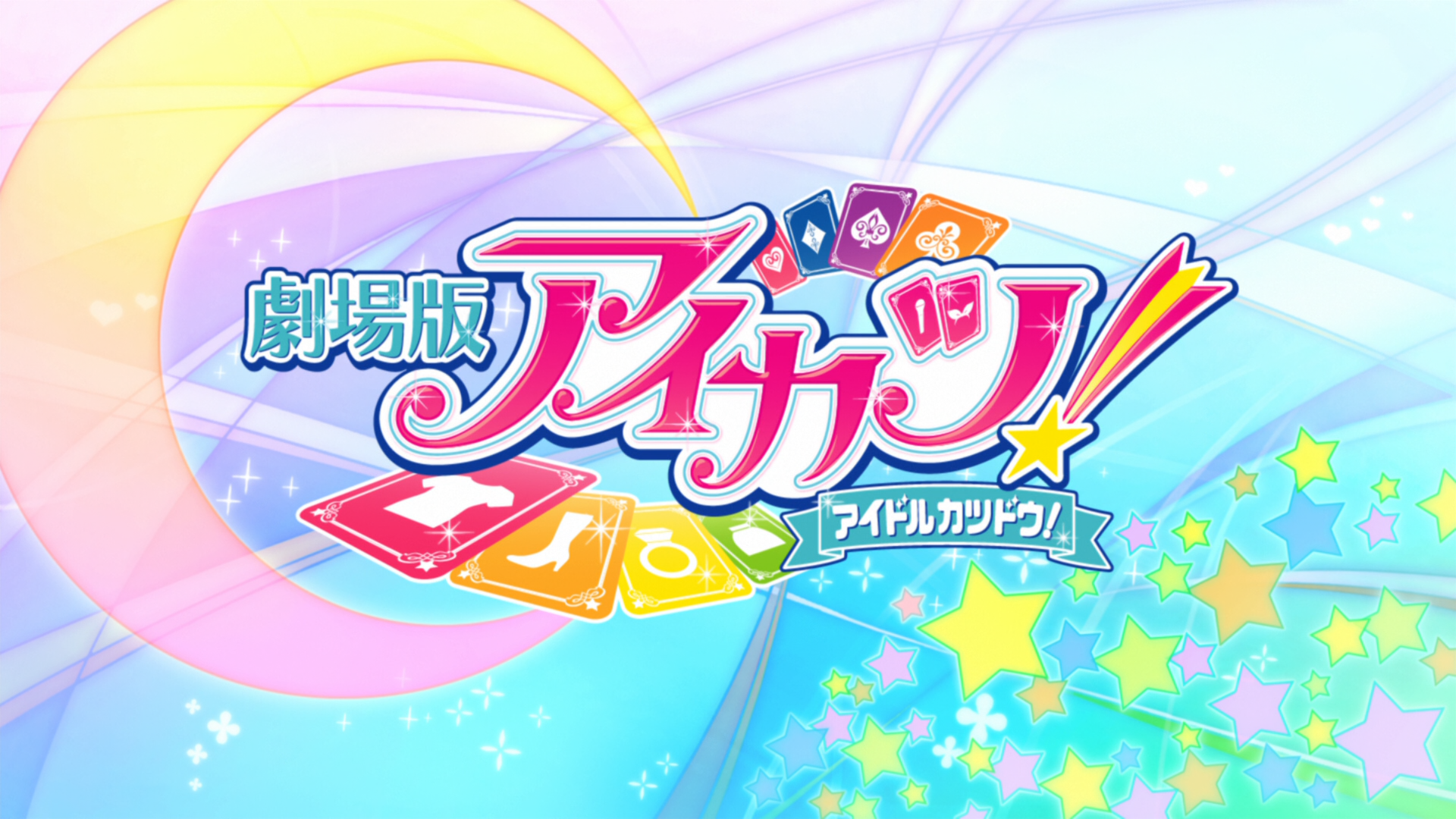 Mezashite! presents: Aikatsu! Idol Activities The Movie
Half a year after it aired in theaters, roughly two weeks after the Blu-Ray came out, and countless hours of subbing it daily have finally culminated in our release. We thank you for all of your support, and hope you enjoy watching it, whether this is your first or fiftieth viewing.
Aikatsu! Gekijouban: 1080p Torrent | 720p Torrent
Comments:
Akatsukin: (See below)

Etoce: I don't not want not to leave no comment
From here on out is just me, Akatsukin (though I also write most of the other stuff here anyway). So we've been doing this for over two and a half years now, and I still haven't gotten tired of either subbing or anime, the latter being a totally different story. It takes a hell of a lot of time, and I was putting in most of my free time every single day over the past week. Two weeks ago I timed the movie and got about 150 lines finished (about half an episode), and to answer some of your questions about the process, whoever translates the episode also times it beforehand because they know exactly how they want to split the lines up. Then last Saturday I sat at my computer for 12 hours and translated the remaining 950 or so lines. That's three entire normal episodes, and all in one day. I don't know about anyone else, but I set a new personal record, and I'm not sure if I'll ever be able to pull that off again.
Sunday I took a bit of a break, but from Monday on I was back into it. That day I devoted to finding and piecing together all of the past songs we've done that get repeated in the movie. I wanted to just cut and paste, but the situation didn't allow that at all. The full version of Shining Line is the first song, and I needed to not only change the color of the song text, but totally revamp the kfx code when I noticed a crazy mistake I missed before. It took me ages to find just the right colors to use for Original Star during the outside concert with Kanon, and the real concert had half of four songs put in a row. And then the PandaBoY remix ED. Every song was basically the first two lyrics and then the last half of the song, and they all had different timings which needed to be standardized. Tuesday I spent translating the three new songs and styling them all (I still haven't figured out how to use color gradients and the karaoke templater even after all this time). It wasn't until Wednesday that I finally styled the ED and got half the signs done, which I then finished on Thursday. If you look at the screen any time they have their phones out for a text or use it as a projector, you might notice these annoying lines reminiscent of CRT TVs, and when texting there's this yellow checkerboard pattern. I usually ignore these completely, but for the movie I went over and redid all of them so that I could replace the Japanese with English. A real typesetter would do this every time for regular episodes, but I'm terrible so this is the first I've ever done it. Hopefully that doesn't ruin your experience watching any of the TV episodes from now on.
Oh right, and all of the karaoke effects are for self-satisfaction, obviously. I know some people vehemently hate them, but too bad. I like them, and I'm the one making the subs here. And of course, I do it because I think they look good and add to the song, and it's fun. You can easily turn them off with a single button click anyway. Nothing personal.
Every time I updated the status post, I knew I could count on you to respond. I wanted to keep you all in the know about where we were and at least try to entertain you a little. Hopefully the wait wasn't too bad and you're able to enjoy the movie at your pleasure.
All in all, if you include every single time I went through this movie from start to finish, not necessarily watching every second of it, I must've hit well over 10 times by now. I might've gone insane if it wasn't such a great movie. Spoiler warning if that wasn't apparent by now and how I usually write posts. As for the movie itself, I thought it was perfect. Though the movie was named after Ichigo and she was the focus, Akari was our navigator and was our primary insight into what was going on. There were specific references to episodes 1 and 112 here, and the movie itself comes back in 125 when we actually hear about the results of Ichigo taking top idol and Akari's promise to inherit her dream (oh yes, and figuring out how to translate 繋ぐ was one hell of a trial back when we did that episode before we'd even seen the movie). But I think I'm getting off track summarizing rather than giving my opinion.
Aikatsu as a whole does a great job of connecting the storyline throughout the entire series. Seeing all at once how Mizuki's and Ichigo's lives have intertwined ever since their first meeting really brings it all into perspective. Actually, it was only now that I realized just how important that first concert must have been to Mizuki. Move on Now gave meaning to Ichigo when she made it her own song at her first Special Audition, but the concert itself must have been Mizuki's biggest concert ever up until that point. To think that immediately after she reached the very top she would meet Ichigo is something I think is a bit understated in the show itself. And then it took Ichigo three full years of failure, growth, and meetings to finally defeat Mizuki directly, and yet she still didn't become the true top idol.
Alright, I'm stopping here. There's a lot more I wanted to say, but even I can tell I'm being completely incoherent, and I'd rather say nothing than something not well-thought-out. For those of you who joined our secret live prestream last night, thank you, it was a ton of fun. For those who didn't, don't worry, you're getting a more polished version. I couldn't have done it without your support, and even if I don't respond I do read every single post. We'll be doing a joint with Good Job Media for Charlotte next season, and I apologize if you're still waiting on KinMoza, there were a lot of issues with organization and such but it isn't dropped.
tl;dr Love You~
Oh wait, be sure to read all the new song lyrics too. Ichigo wasn't kidding when she said it was a love song. Seriously.