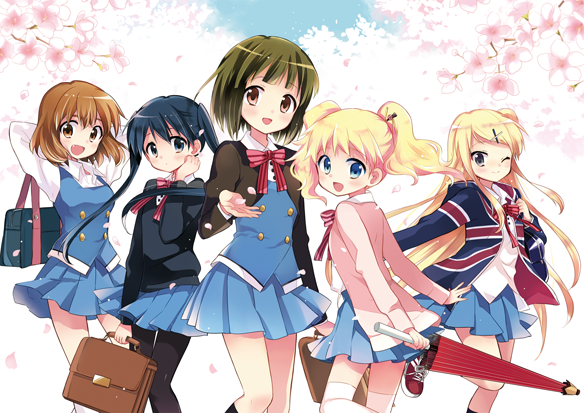 It seems we haven't made a post about this season's plans, and since we're working on the first episode already, I figured I should probably announce it. We're doing Kiniro Mosaic (which translates kinda to "Golden Mosaic").
The first episode will be delayed until approximately 24 hours from now because Akatsukin is really high right now. Akatsukin is stuck in the San Francisco airport because of the crash, so we… don't have typesetting. And the script hasn't been edited yet.
Also, "they" have been suggesting the existence of a second Aikatsu season. Nothing's confirmed though, so who knows.