Due to travel- and plane-crash-related reasons (none of which resulted in permanent bodily harm in any of our members), we became late.
The fact that the audio and video weren't synced correctly when this episode aired in Japan didn't help, either. We ended up having to time it twice, which was annoying, but not as bad as a plane crashing.
(Also, why does it seem like the lines are timed a little bit too late in general in the release? Is it just me?)
Here's the episode. Though there weren't very many in the first episode, this show promises to require lots of TL notes (none of which we are normally willing to put in the episode itself), and I'll include them in the release posts. TL notes after the break.
Episode 01: Torrent
Notes from the translator:
Okay, most of these don't actually merit a TL note. I just kind of wanted to have a lot of them.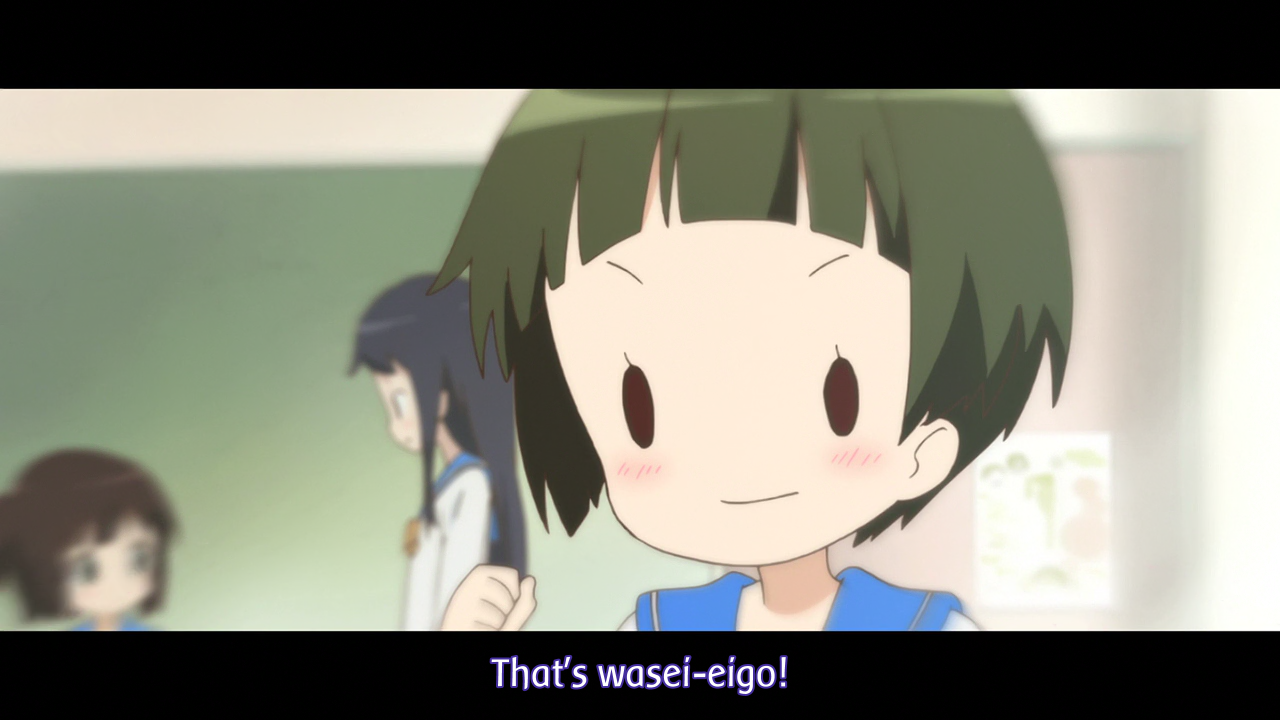 Wasei-eigo words are Japanese terms derived from English and other western languages. The one she uses is katsupan (カツパン), which means "(pork) cutlet bread".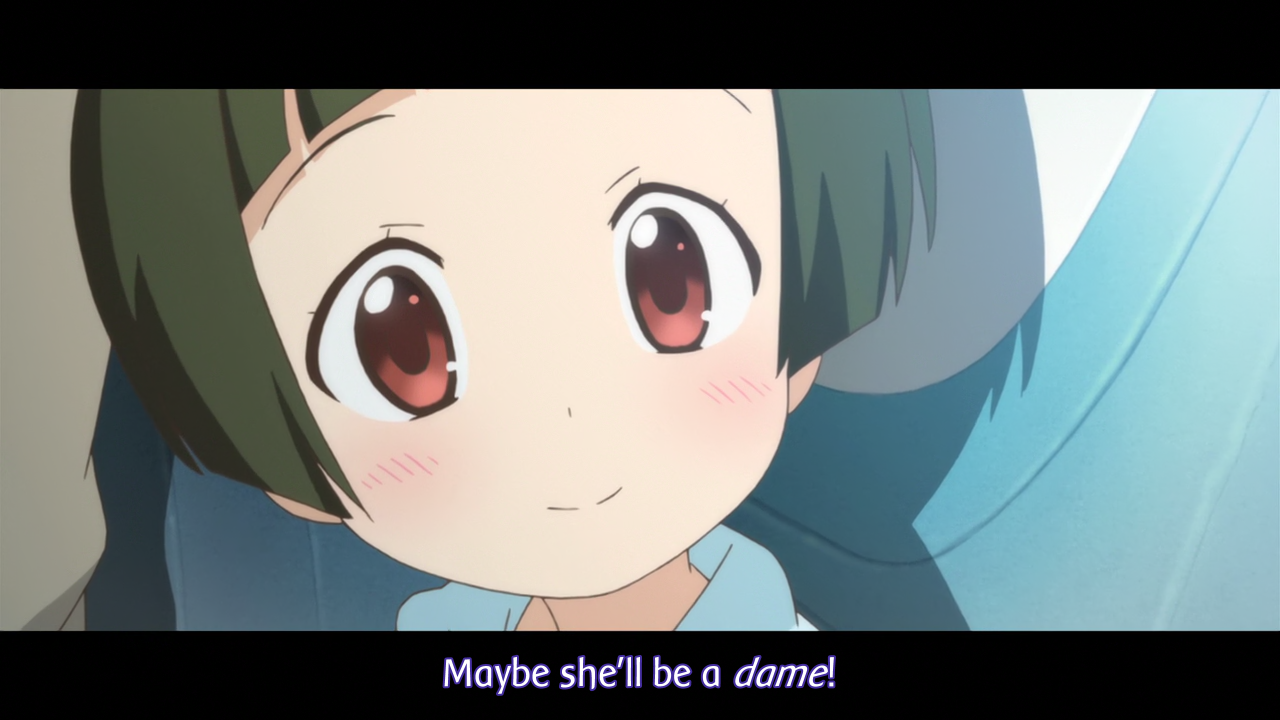 This is "dame", as in Notre Dame. I left it in Japanese (sort of) because I was lazy. It means uh… like, a fancy rich-ish western ojou-sama dolly girl or something.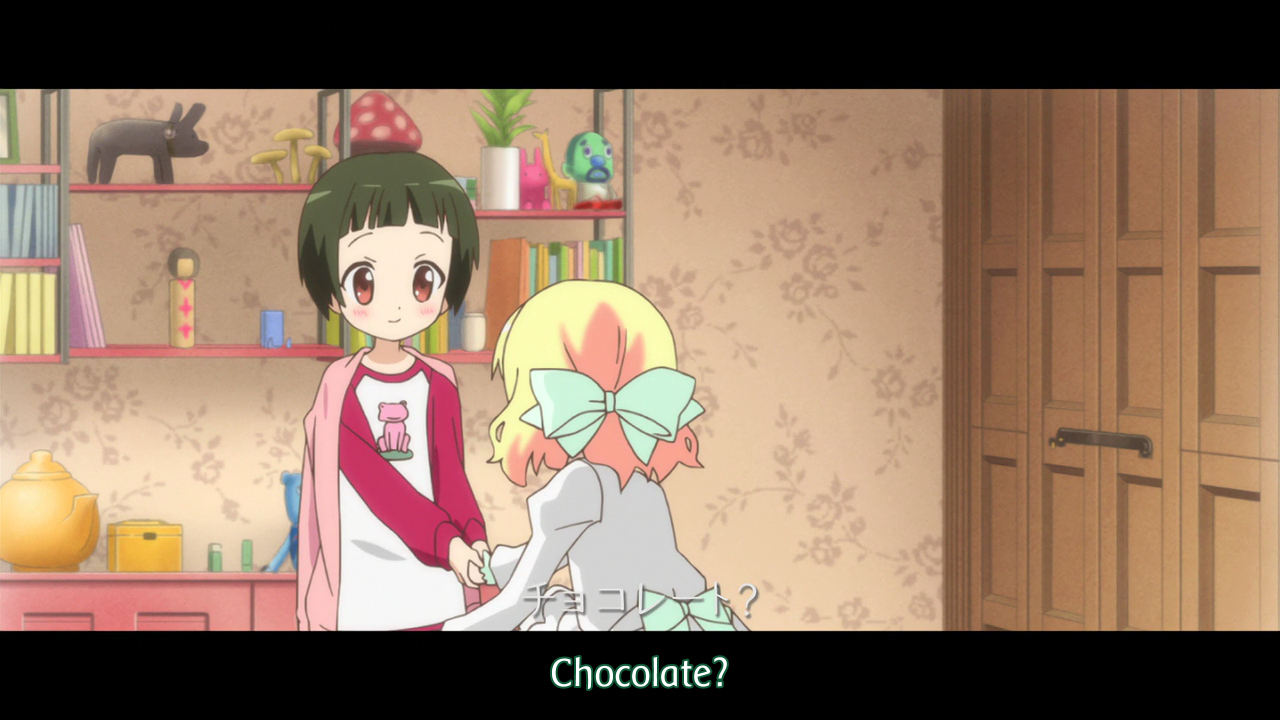 I don't know why I'm leaving a TL note for this one. You can clearly hear that the beginning of Shinobu's last sentence sounded kind of like "chocolate".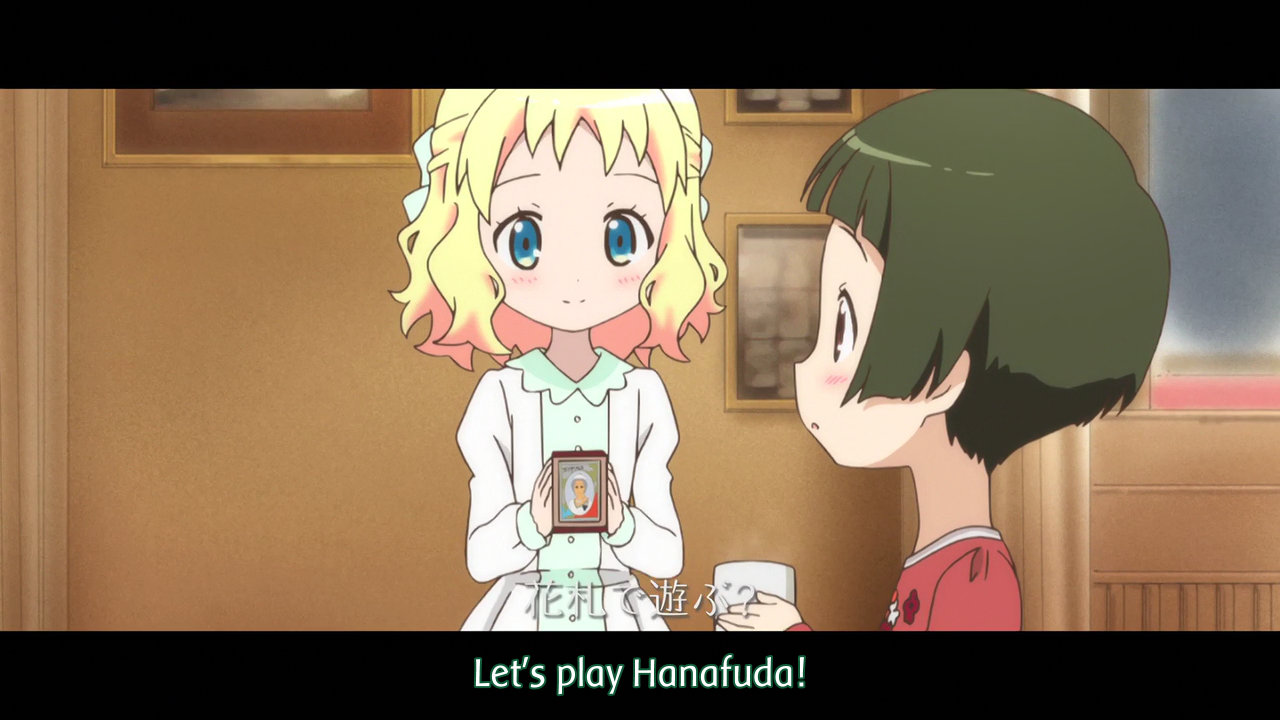 http://en.wikipedia.org/wiki/Hanafuda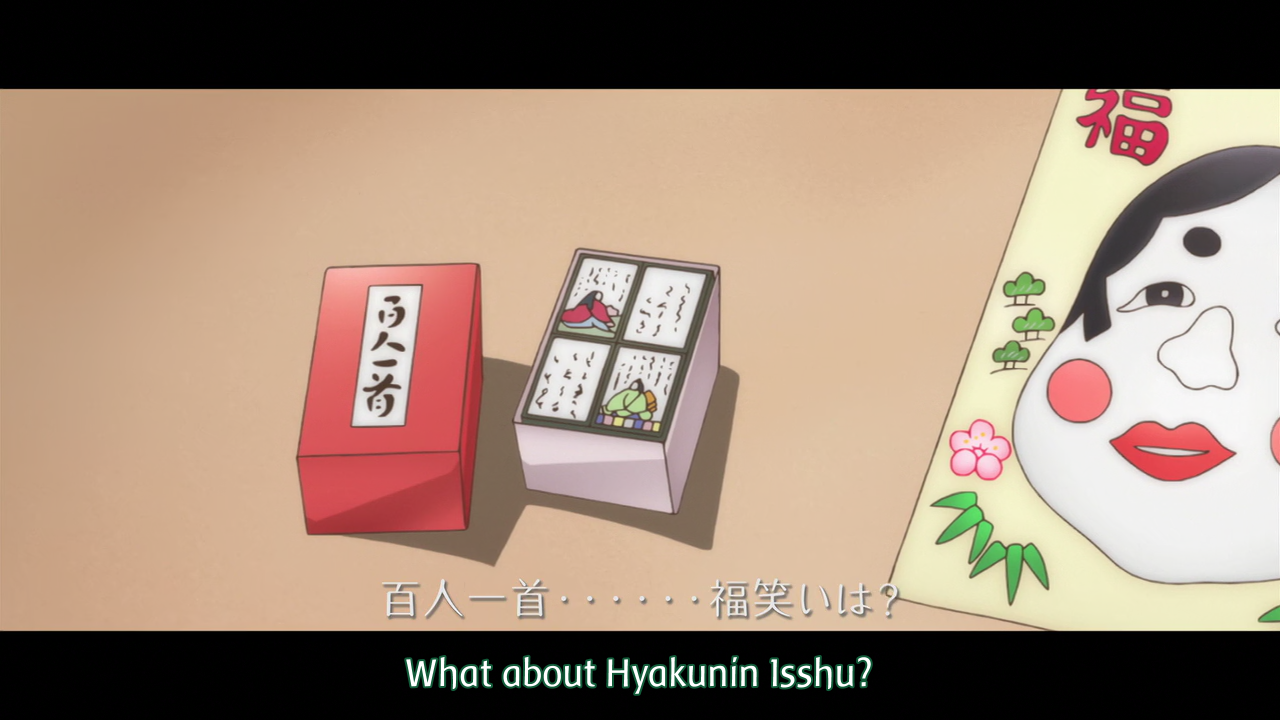 http://en.wikipedia.org/wiki/Ogura_Hyakunin_Isshu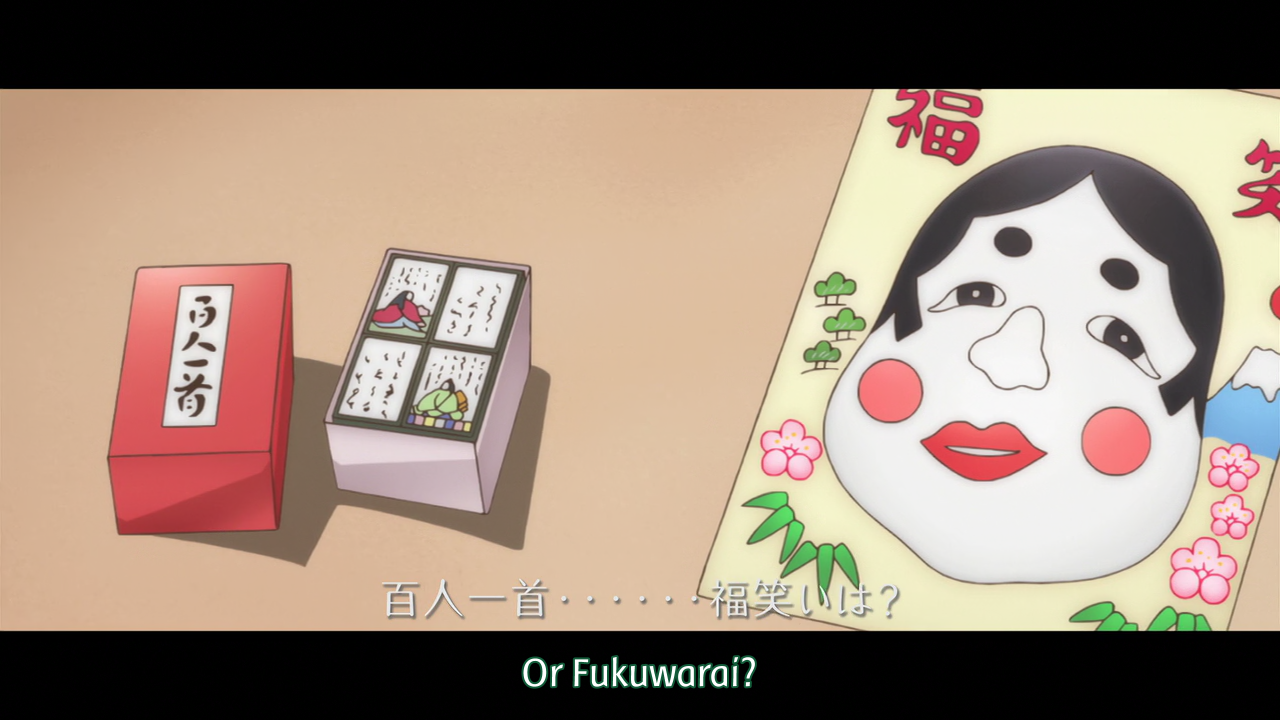 http://en.wikipedia.org/wiki/Fukuwarai
Airmail is snail mail sent through the air. Seriously why am I even TL noting this.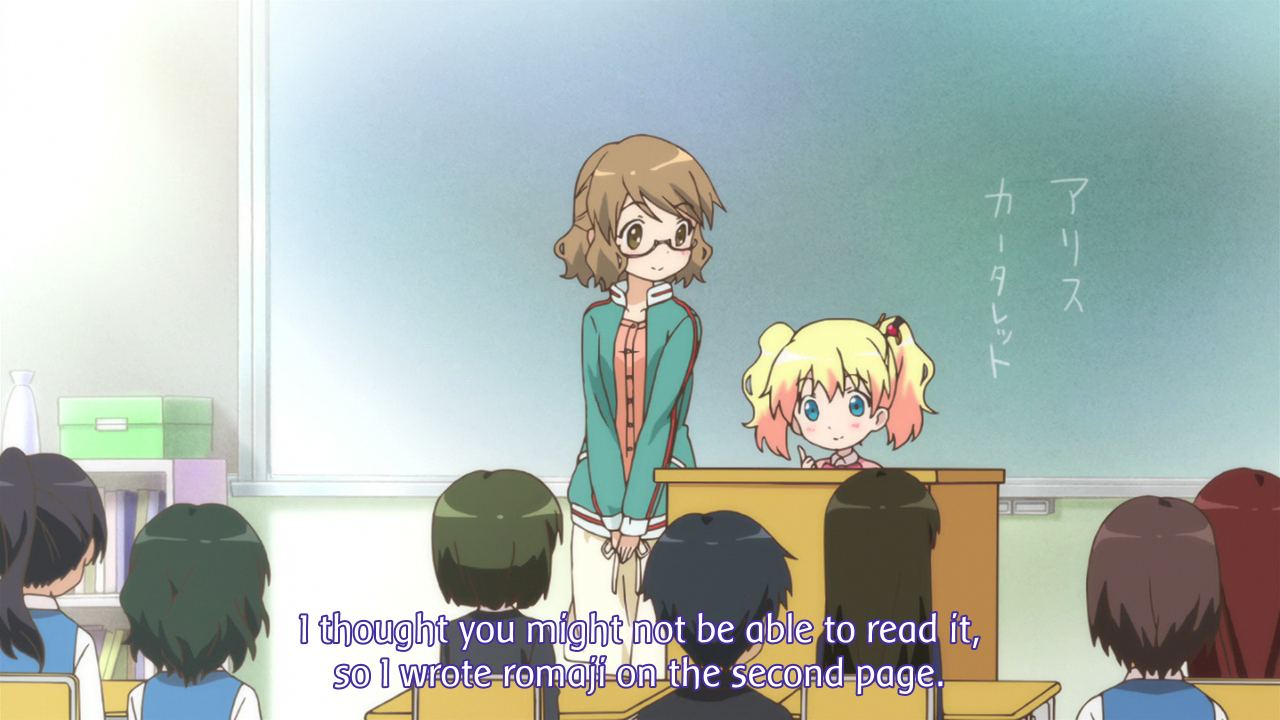 Romaji is Japanese written in the Latin alphabet.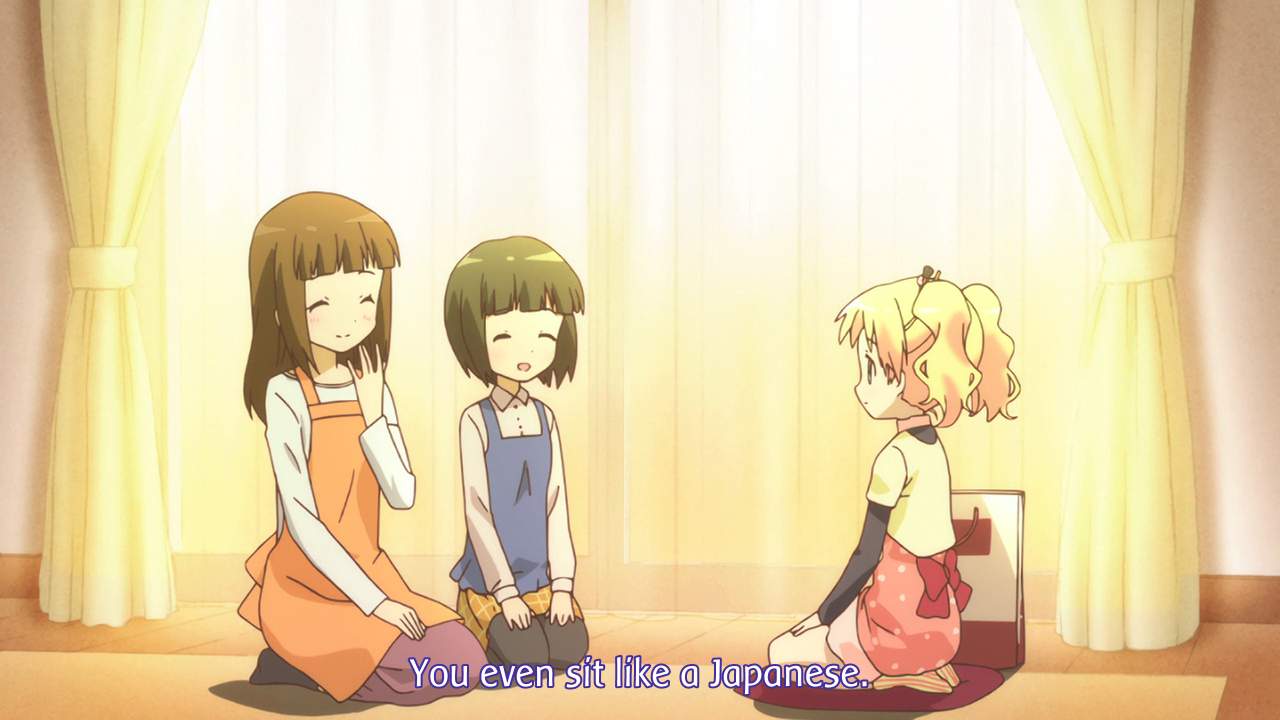 http://en.wikipedia.org/wiki/Seiza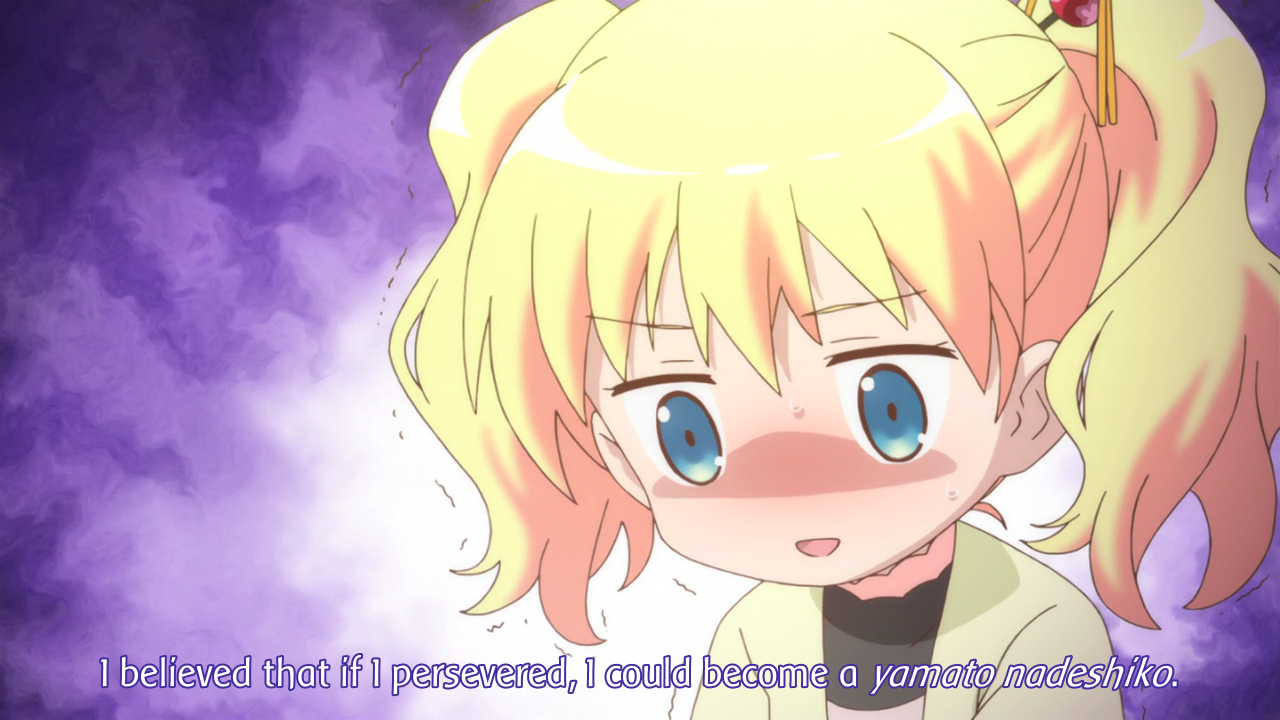 http://en.wikipedia.org/wiki/Yamato_nadeshiko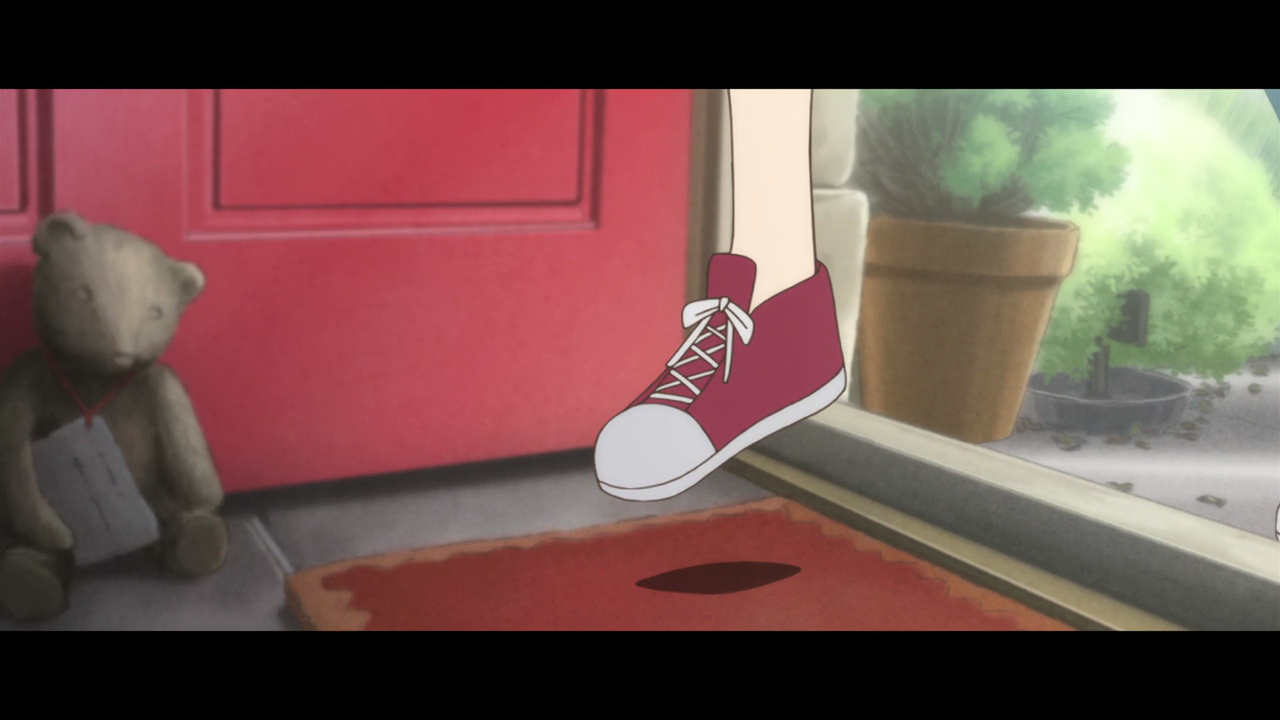 In most Asian countries, it's the norm to take off one's shoes inside one's house. England, as many of you know, is not an Asian country. Japan, where Shinobu is from, is.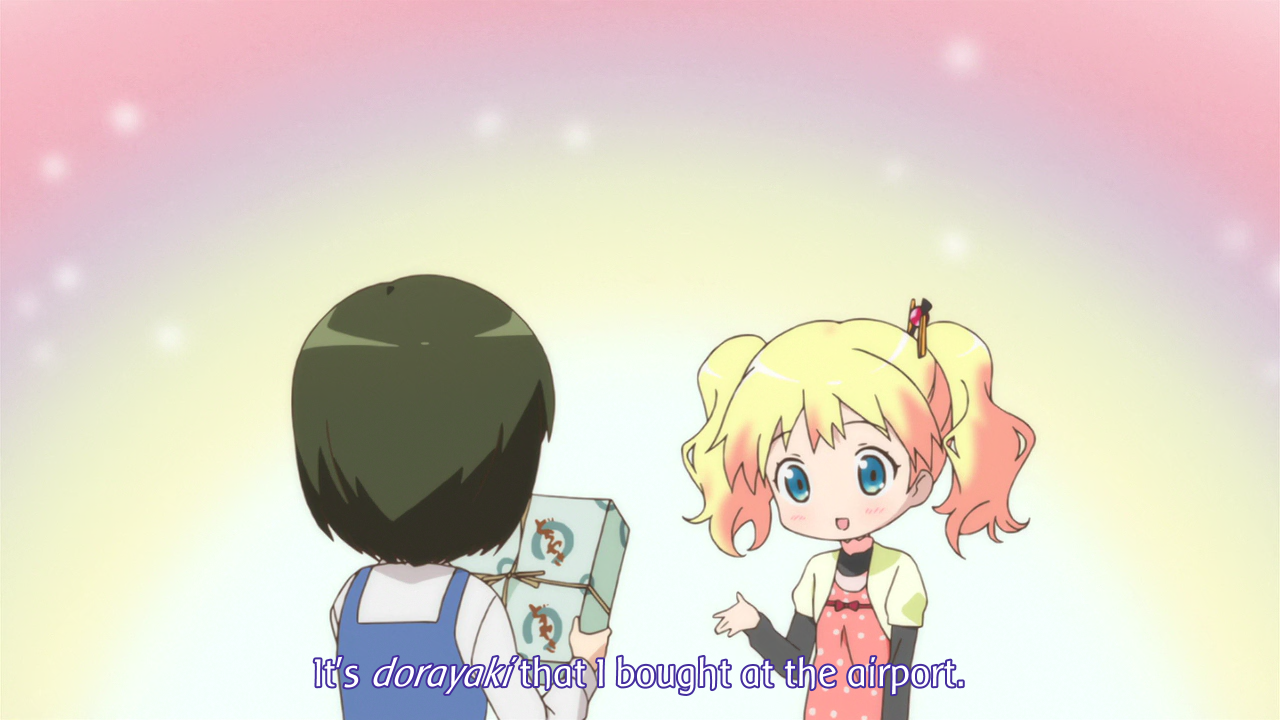 http://en.wikipedia.org/wiki/Dorayaki