Surprise (?), we're doing the newest Key x PA Works crossover anime with Maeda Jun at the helm. This is an original translation sub as a joint with Good Job! Media.
Charlotte PV: Torrent
(Extra information down below)
As it turns out, they officially provided all of the episode titles in advance. They are listed below, but may be subject to change once we get there.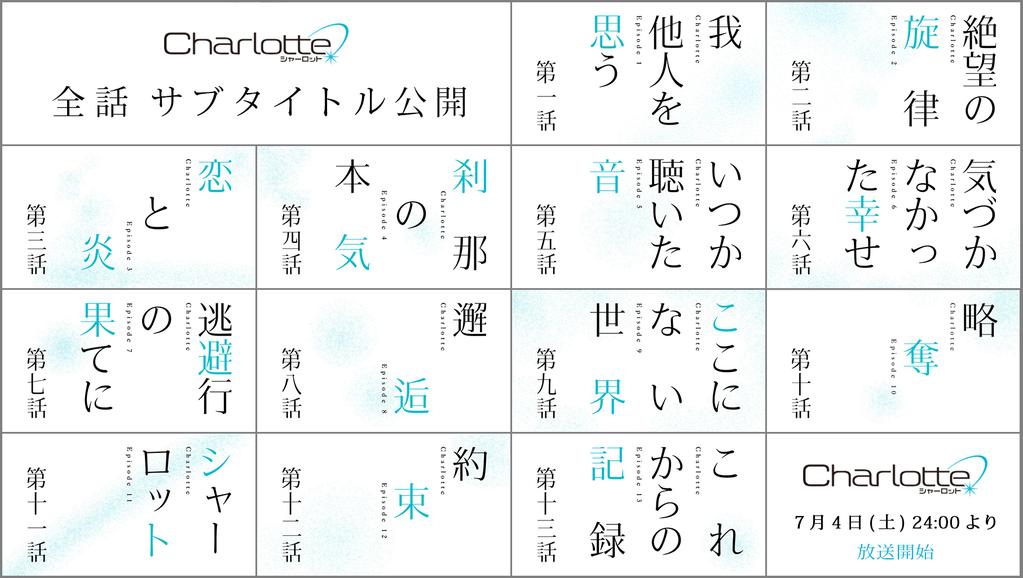 (Highlight to view)
1) I Think of Someone Else
12) Promise
13) Records From Today Forth