I don't know how to feel about this second to last episode. I mean, I know how to feel about the episode (which, by the way, is euphoria), but not about how I've been doing this for the last 49 weeks.  At least I know that Etoce wishes I knew how to actually formulate questions properly instead of sticking question marks onto sentences.
Ok, there are definitely TL notes this time.  Suppose I'll put them after the break, along with my usual fun image time.
Episode 49: Torrent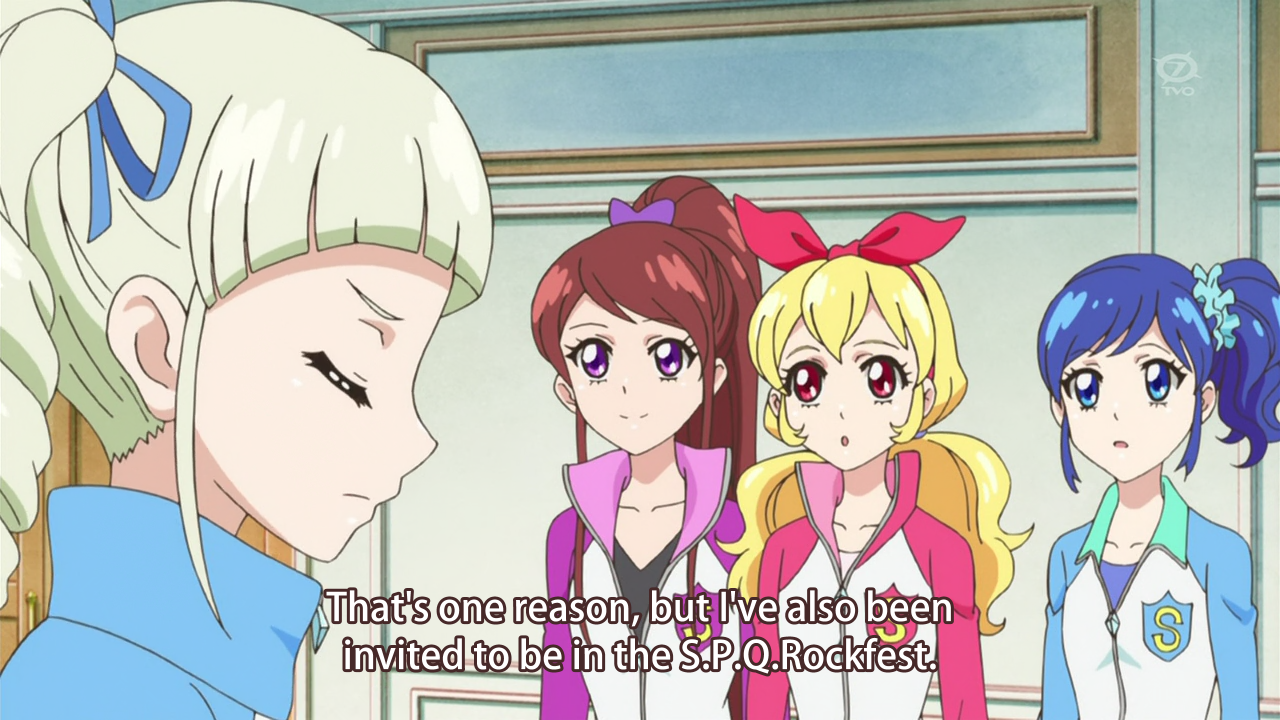 The original is "Rarirure Rock Fest", which comes from the way you read out the Japanese alphabet.  Not exactly translatable.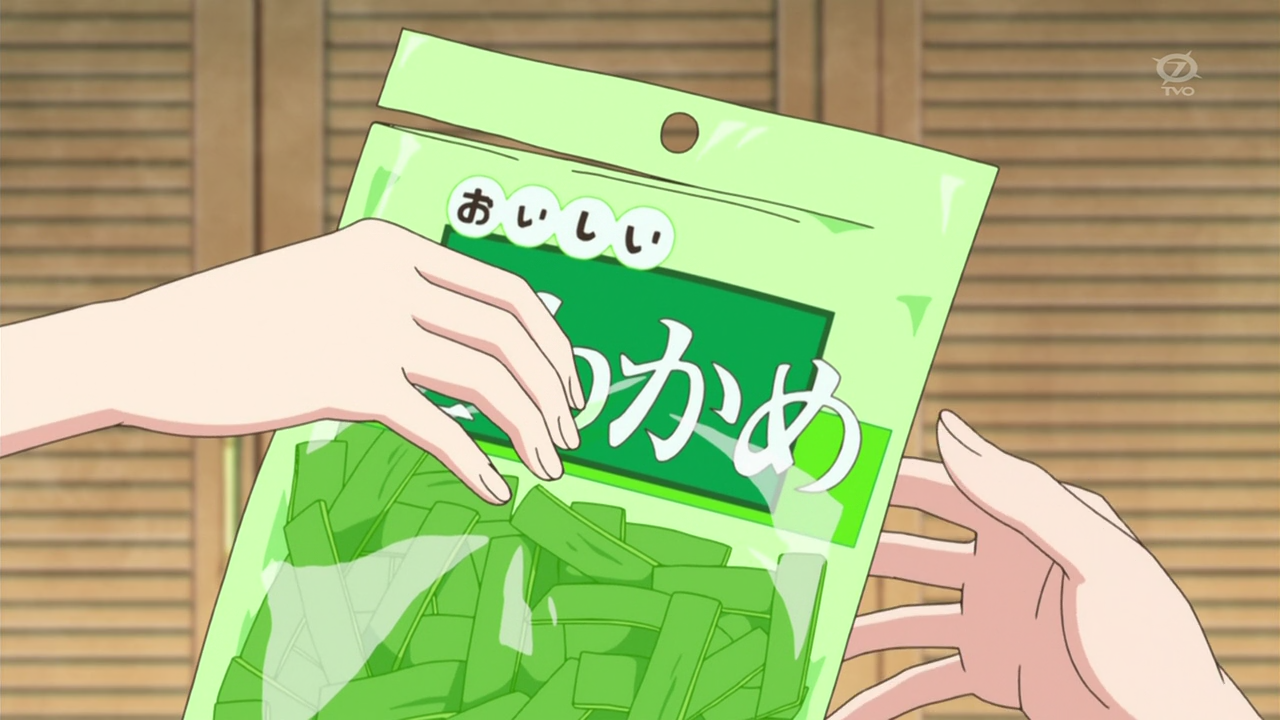 Ichigo loves her seaweed… and yes, there are multiple words for it depending on use.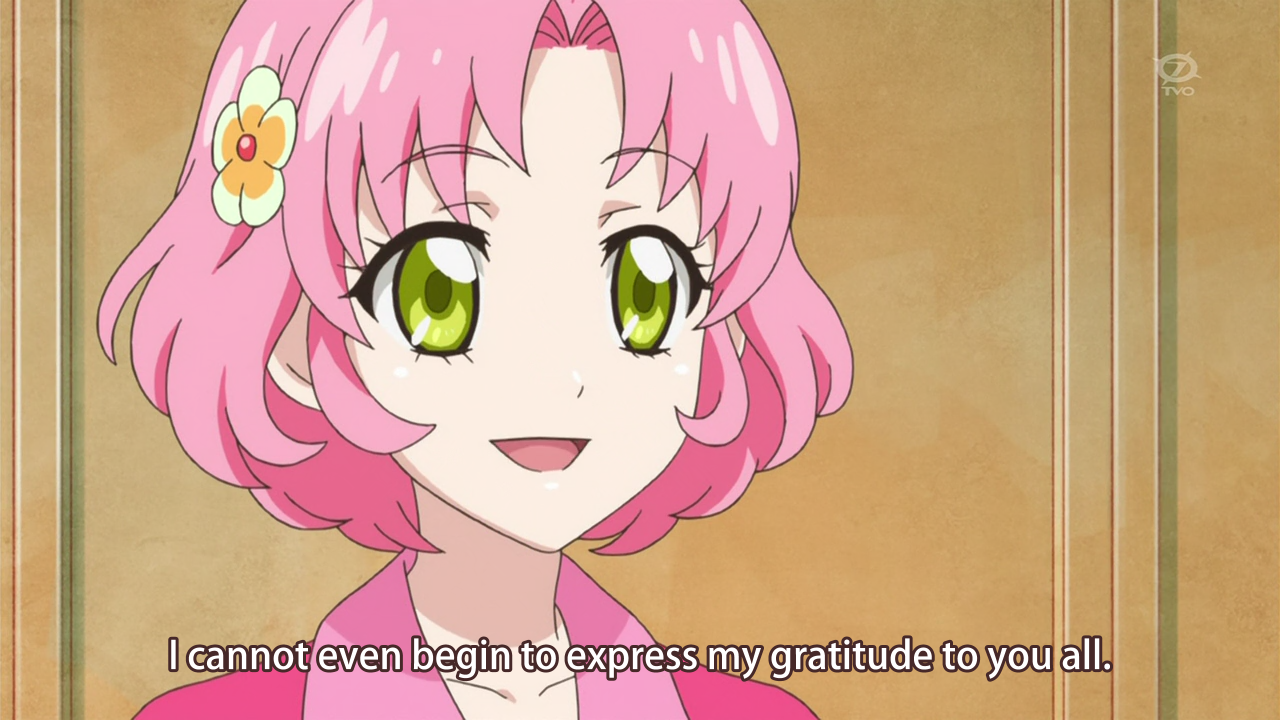 Sakura has been speaking more like Otome recently, but reverted back to her old self just in time for the SLQCup.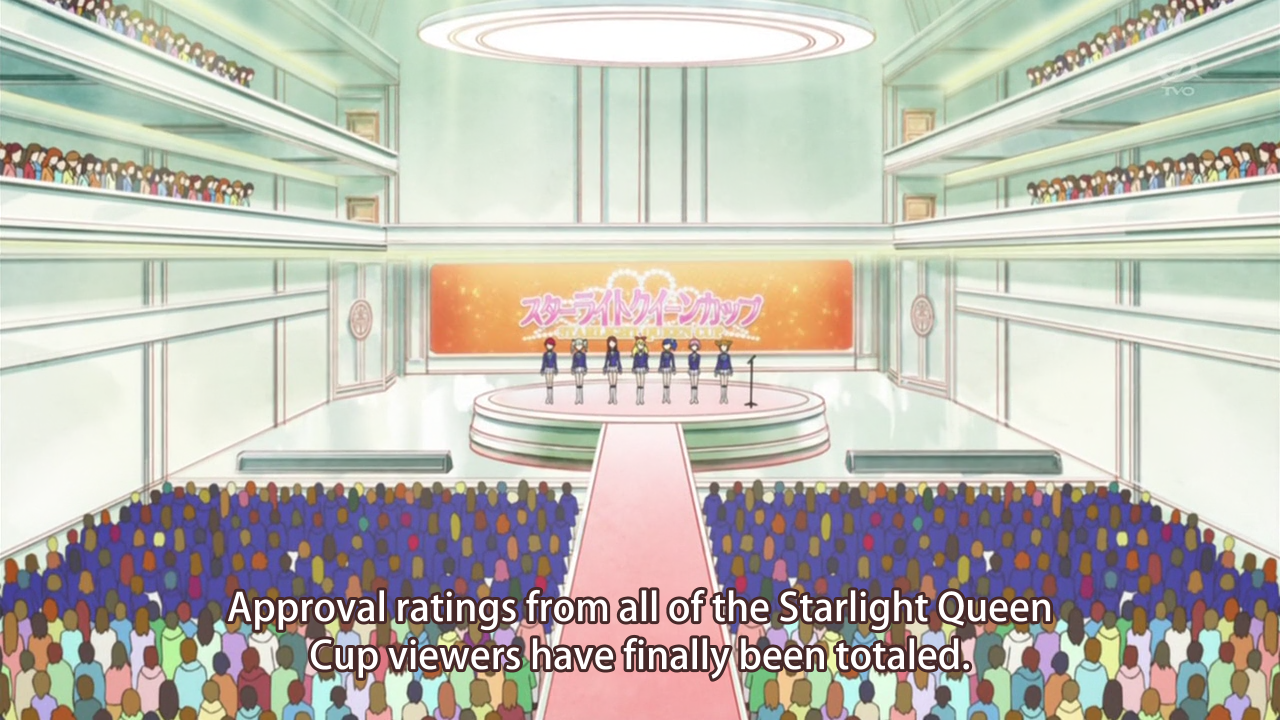 This is kind of a weird one.  They don't say they take "votes", but literally approval ratings. In context I'd expect them to mean the excitement meter that adorns every concert, but I'm pretty sure I didn't see any of those this episode, and moreover the people watching on TV and online don't even have the head gear.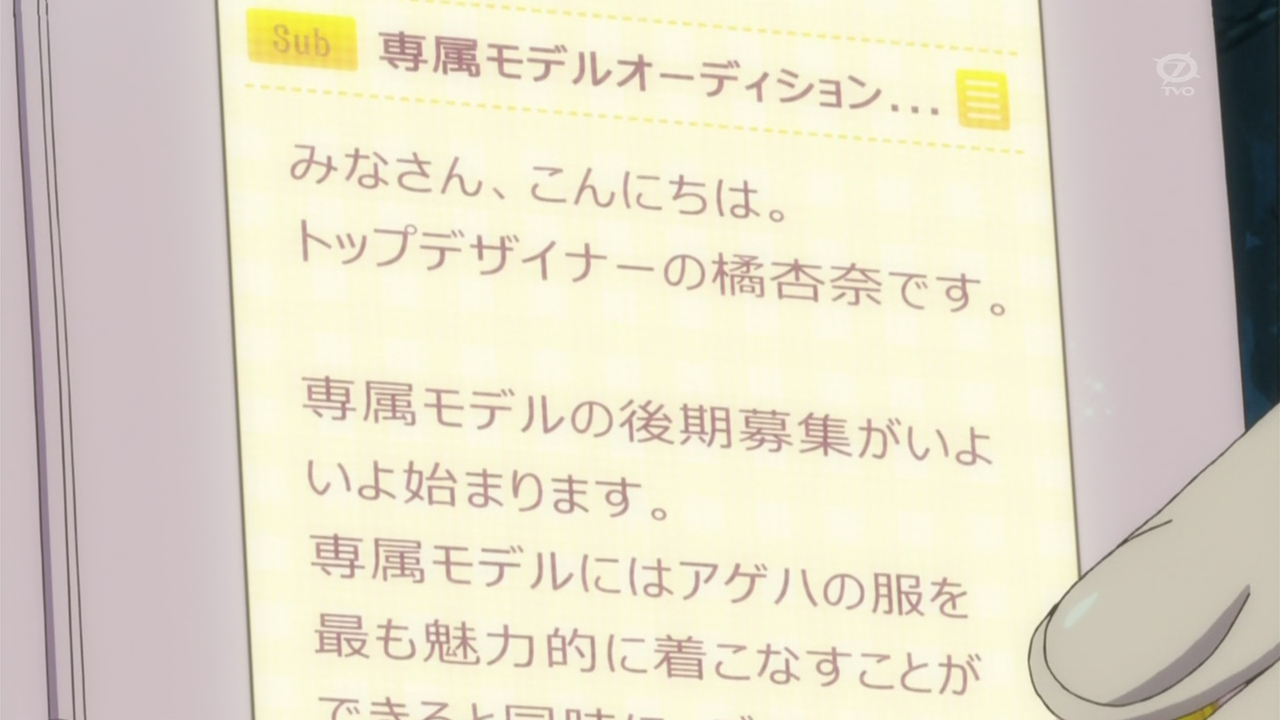 This one just goes on about how Spicy Ageha's top designer sent out a personal message to the girls about the new representative model contest.  As per usual, she's looking for someone who can overcome the dress.